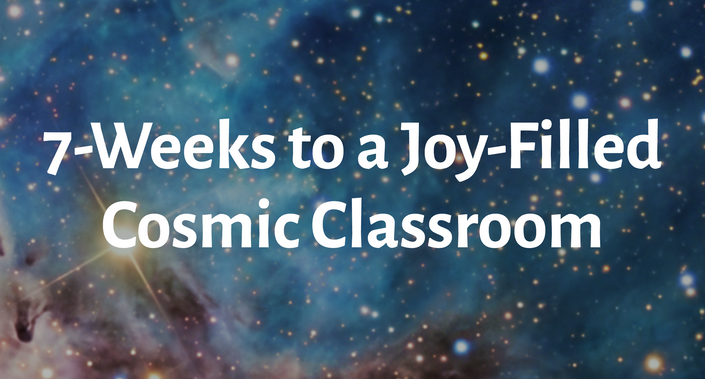 7-Weeks to a Joy-Filled Cosmic Classroom
What can I do to release the overwhelm and bring more joy into my teaching?
Take these steps to transform how you apply Montessori principles so your students have more fun, engagement and academic success, while you experience classroom of your dreams!

In this course you will refresh your understanding of Montessori's vision for a new form of education, while taking into account the 21st century expectations that impact your teaching and your students' learning.

Your Instructor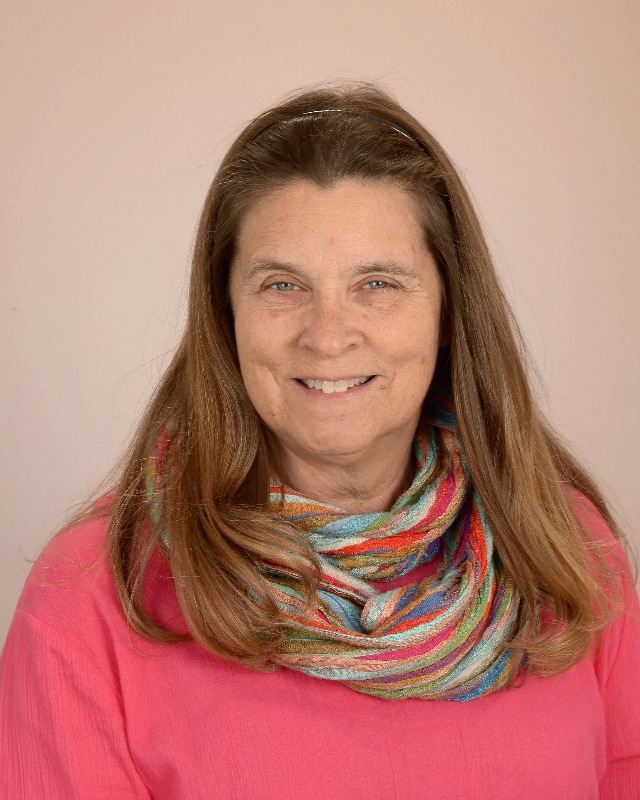 Hi! I'm Claudia Mann. I believe teachers are under a tremendous amount of pressure to perform within a system that I believe is mostly broken. Through my 25+ years in the classroom, I know there is another way…in my opinion, a BETTER way, to prime students for their future, prepared with critical thinking skills, curiosity, and tools for successful learning.

---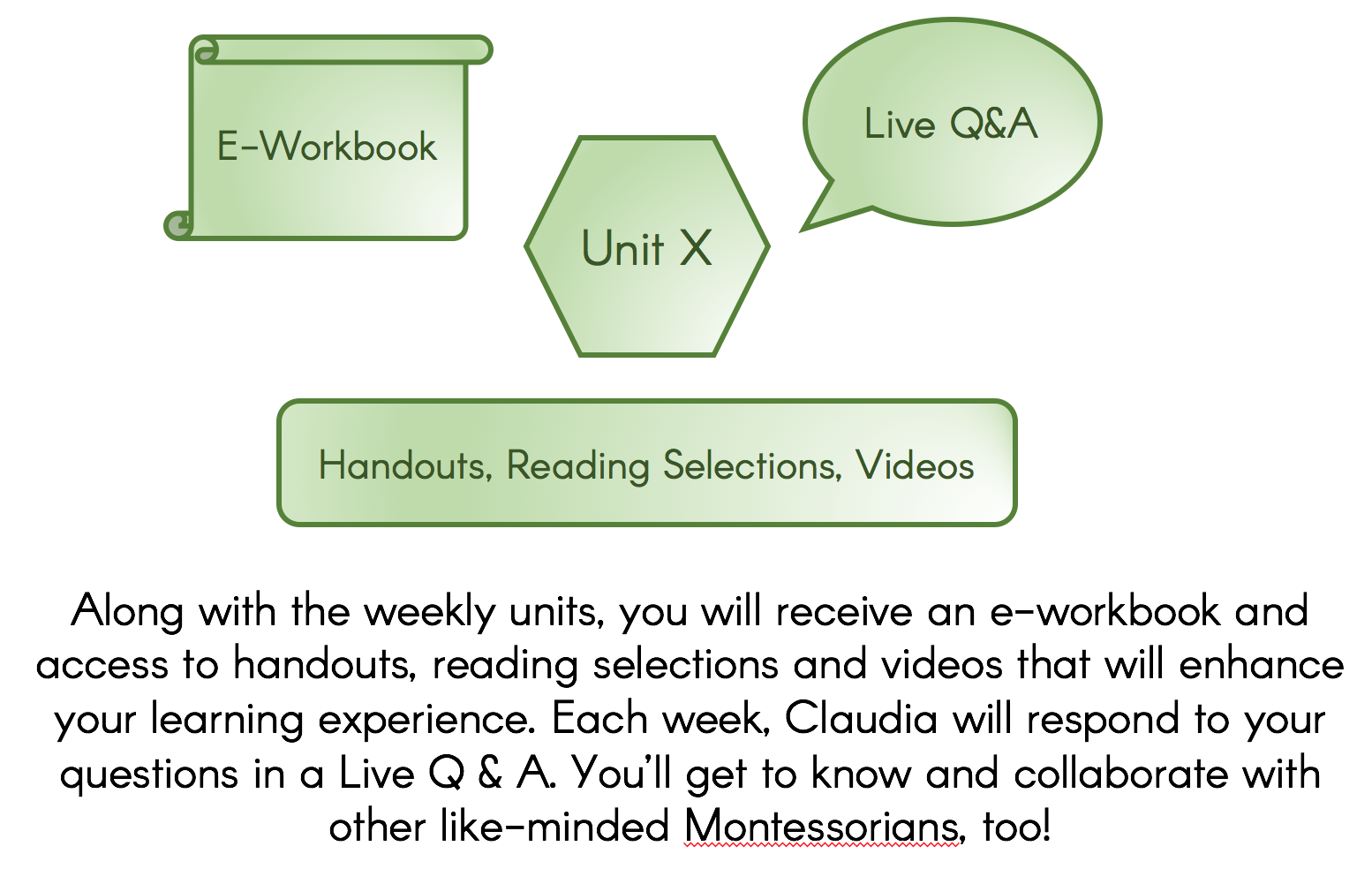 Unit 1 – What's Your Story?
This unit investigates how your vision of Cosmic Education coincides with Dr. Montessori's and how this impacts our task in the classroom and on the planet.
Unit 2 – So What?
This unit focuses on deciding what matters, understanding all the expectations, determining priorities, and using connections to enhance student engagement along with skill-development.
Unit 3 – Let's Do It!
Now that you've teased out your priorities based on a new awareness of the task at hand, you will use your personal passions to drive your area of curriculum focus. You will revisit the expectations to connect them to your passion so that the learning is meaningful, purposeful, and fun-filled.
Unit 4 – How're We Doing?
This unit is all about assessment…but not test-taking! You will be guided through a variety of ways to authentically assess the growth and development of your students in academics, social-emotional, and active-learning skills, along with ways to share the assessments with all the stakeholders that care about the progress of your students.
Unit 5 – Preparation of the environment 2.0
To teach in a new way, requires a new way of thinking about what lives on the shelves and how you encourage interaction with them.
Unit 6 – Where Do I Go From Here?
This unit will discuss how the brain learns and the development of Critical Thinking, a lifelong progress that is never guaranteed. You'll have an opportunity to reflect on your own levels of critical thinking and decide on a course of action for not only your students, but also for you!
This Course will be available soon! Don't miss your opportunity to

join our Beta-course version at 50% of the future cost. Numbers are limited, so sign up to be on the waitlist today!